Scrap Buster Bow Hair Ties
As temperatures soar, you can usually find me sporting a ponytail or top knot. This projects busts through some of those smaller fabric scraps while accessorizing my hairstyle.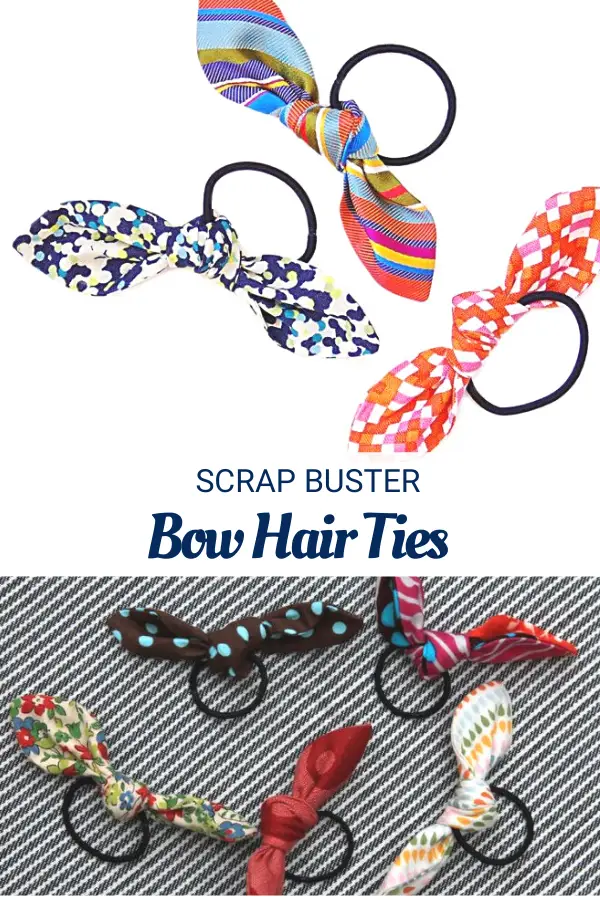 When you aren't in the mood for a scrunchie, these simple bows are the perfect thing. Combining a bow with a scrunchie is another way to create something extra.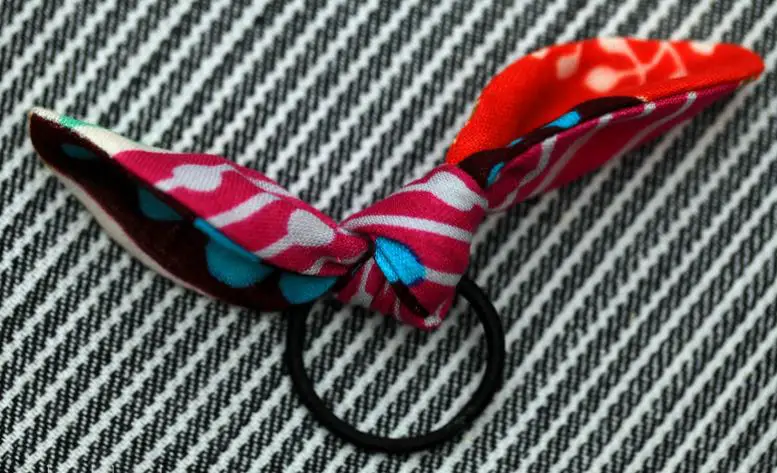 We love the idea of completing an outfit by whipping up a bow hair tie with the scraps for the garment you just sewed. Or, batch sew a dozen for party favors, Easter baskets, or stocking stuffers. All you will need is two 5″ x 5″ fabric scraps, thread, an elastic hair tie, and about five minutes.
Find more of our favorite accessory sewing tutorials here.