5 Ways to Store Small Fabric Scraps
Don't let those small fabric scraps get lost in the shuffle! Whether you tend to keep only the larger pieces or choose to save even the tiniest piece, the challenge stays the same: how to keep the scraps in order and easily accessible. If you can't see it, you may not use it. We'll be back with storage solutions for larger pieces of fabric, but for now, we'll focus on those pesky little pieces that can be used for many of our Sewing With Scraps projects.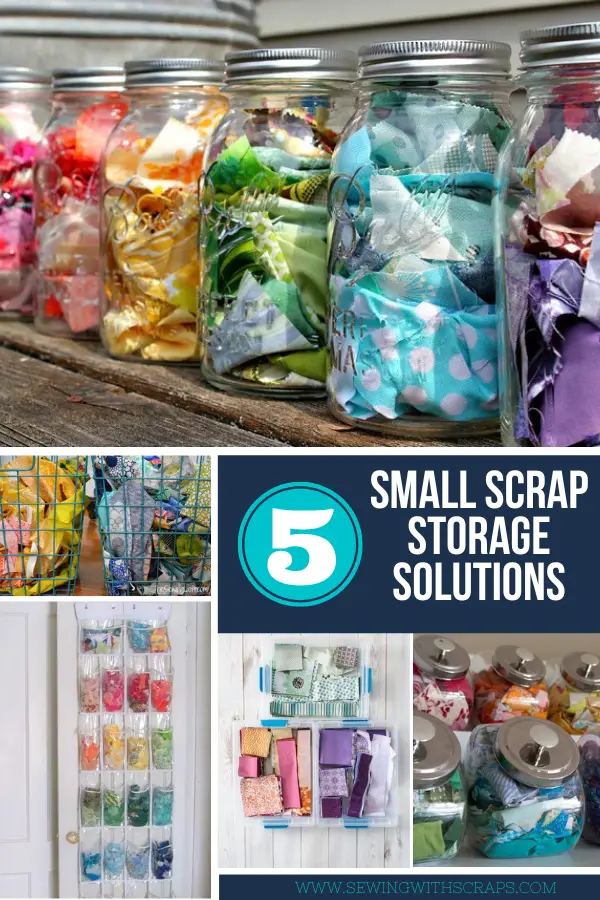 Smaller fabric scraps are often overlooked in our stash. Instead, we tend to reach for those larger scraps first only to later have to trim them to size and create even more scrap waste. That's why these beautiful solutions are a wonderful way to not only showcase your scraps but keep them top of mind in your workspace.
Be sure to check out our wide assortment of storage solutions you can sew with scraps too.
Remember, even though small fabric scraps are one of the hardest areas of our stash to tame, they are worth the effort! We believe that the pop of color or perfect print can make all the difference on your next project.
ps- if you are looking for more creative ways to organize your creative space and supplies, we suggest you consider our Organized Printables.