Drawstring bags are little things we love to sew in batches. They come in handy for everything from organizing to gift wrapping.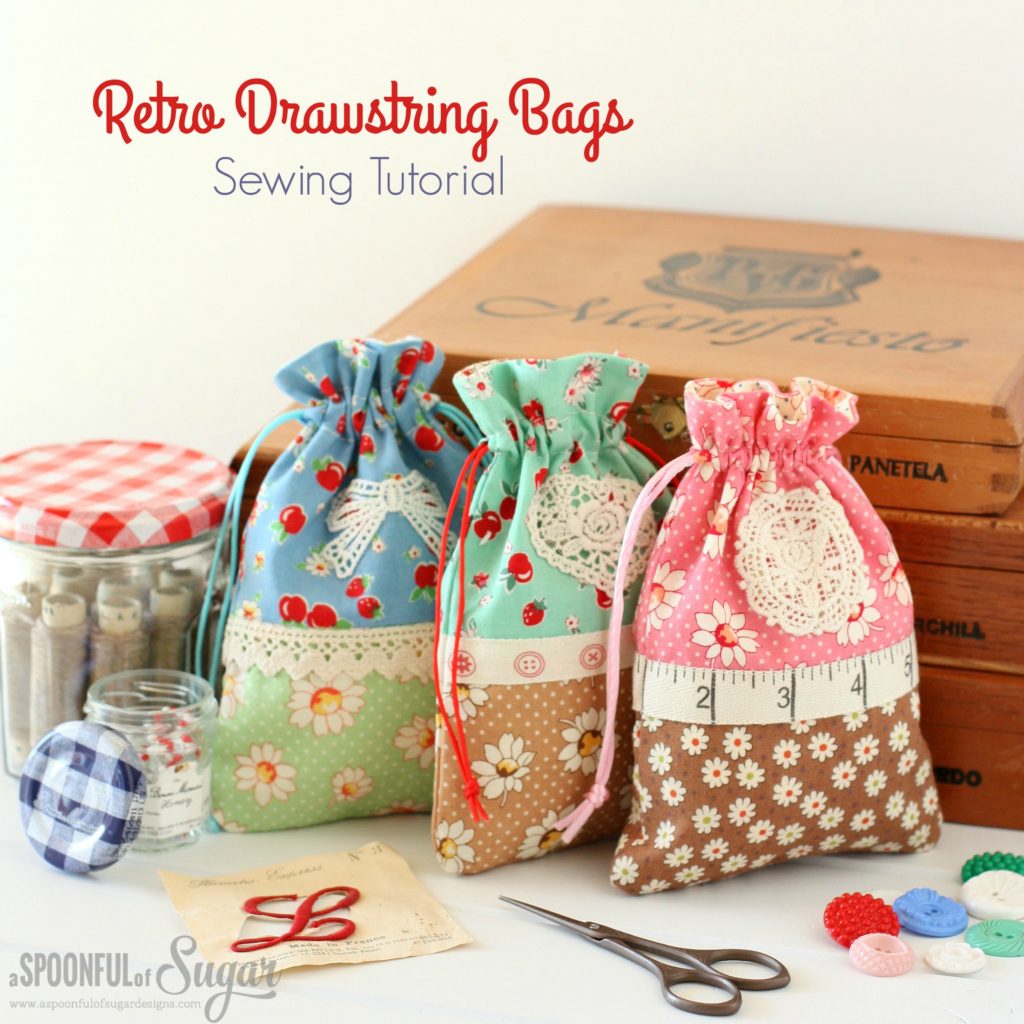 Pull together small scraps and bits of trim for a unique look. Swap out the crochet details for a bit of applique or a special button detail. Monogrammed bags offer that personalized touch when gift giving.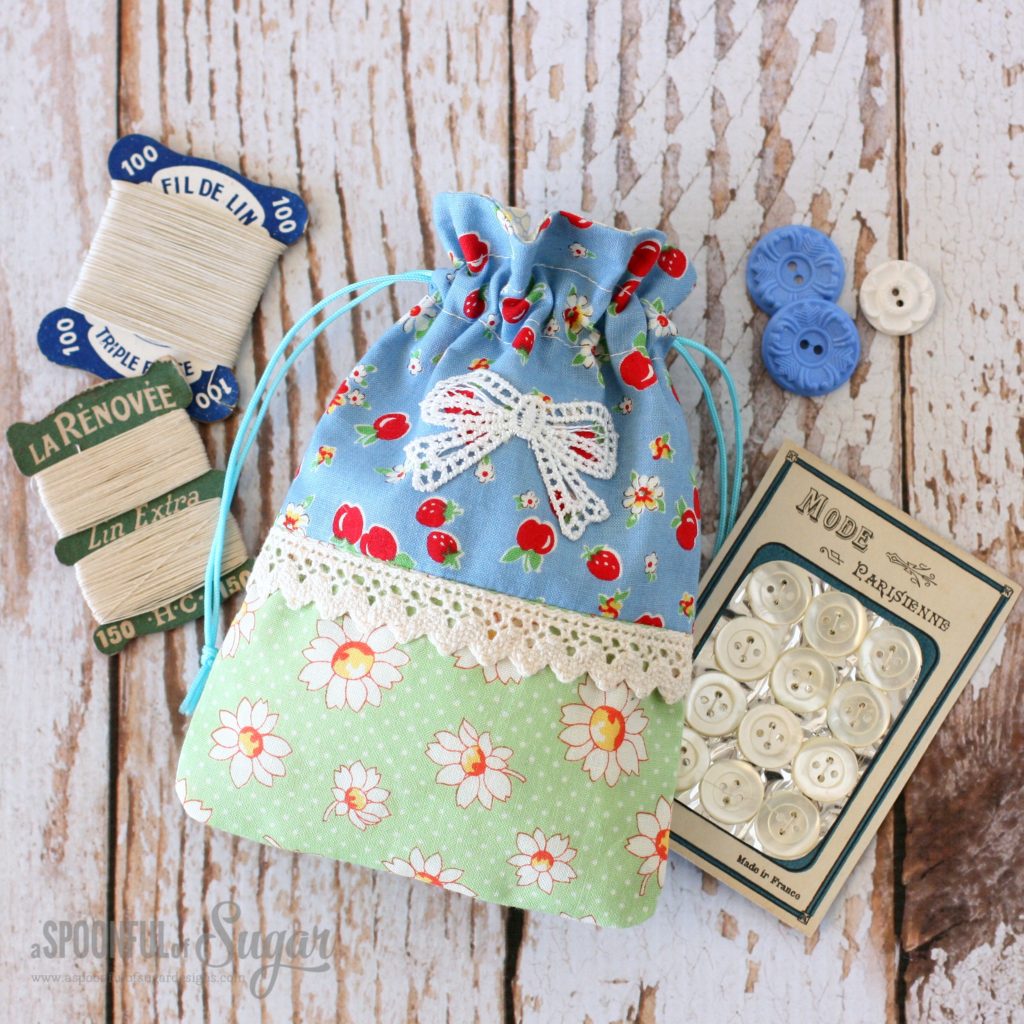 MATERIALS (FOR ONE BAG):
Fabric 1: Cut 2 rectangles measuring  5  x 3 1/4 inches
Fabric 2: Cut 2 rectangles measuring 5  x 4 1/4 inches
Fabric 3: Cut 2 rectangles measuring 5 x 7 inches
Trim or lace: 12 inches
Cord: 30 inches
Lace motif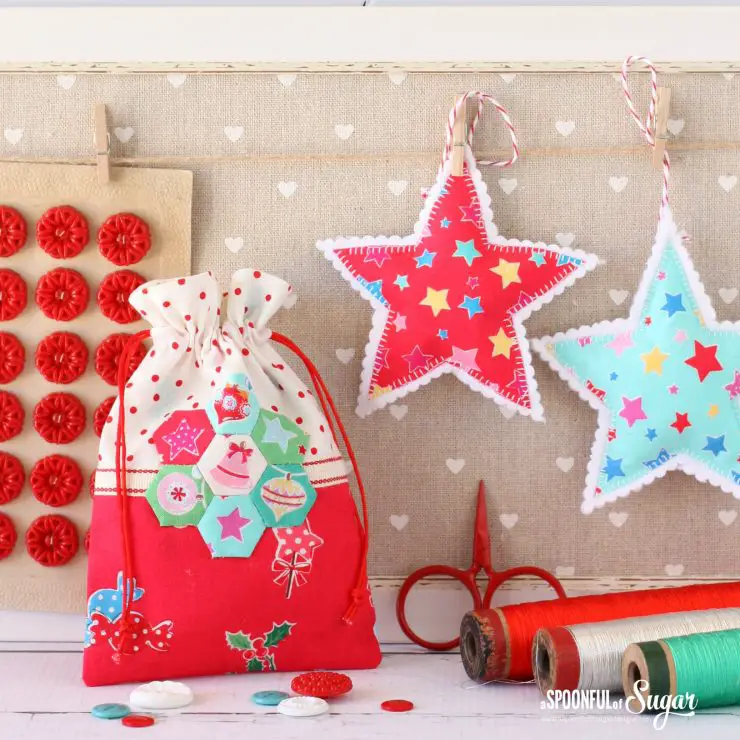 Swap your retro fabrics and trims for holiday prints and you have the perfect wrapping for mini candy canes or an ornament. Drawstring bags are a perfect way to learn to sew!
Love those quick to sew, easy to make projects? Find more here.