Long Scrappy Pincushion Tutorial
This pincushion is easy to make entirely of scraps including batting, interfacing, and fabric. The unique oblong shape makes this long scrappy pincushion perfect for nestling up to your sewing machine and keeping those pins handy.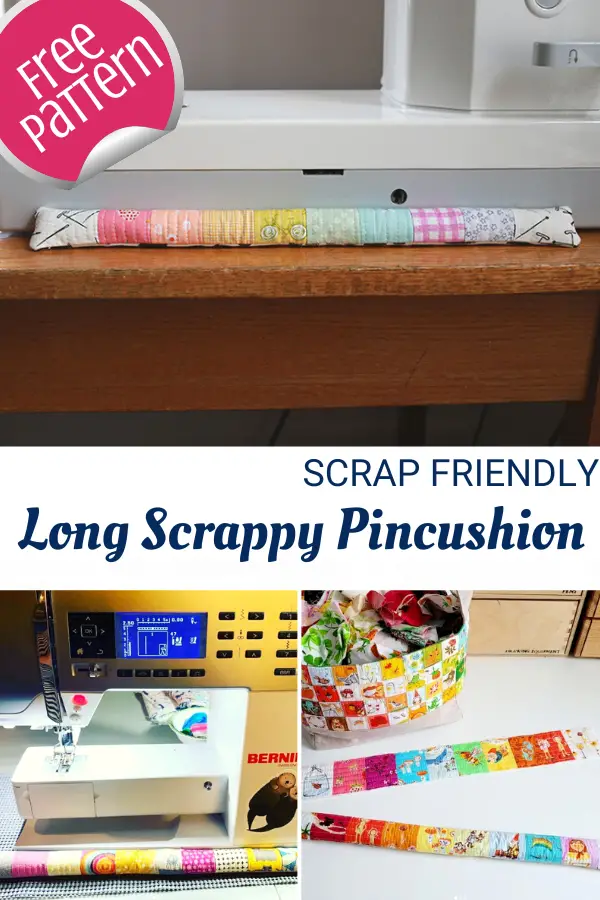 Finished Size: 1.5″x16″
Materials:
– (8) 2″x2″ squares of print fabric
– (2) 2″x2.5″ rectangles of print fabric for ends
– (1) 2″x16.5″ strip of backing fabric
– (1) 2″x16.5″ strip of lightweight interfacing
– 4″x18″ batting scrap
– Pincushion filling (such as walnut shells.)
We love the low profile, beginner friendly, scrappy design of this pincushion. The batting a interfacing make it extra durable too. Grab your tiny scraps and stitch away the afternoon.
Our pincushion pattern inspiration is always growing. Be sure to check out pattern library for more pincushion sewing ideas.