Lined Drawstring Bag Tutorial
We've shared a few drawstring bag tutorials here at Sewing With Scraps, and since each method is a bit unique, we'll keep sharing them. Little drawstrings bag are just so handy, and we don't think you can ever have too many.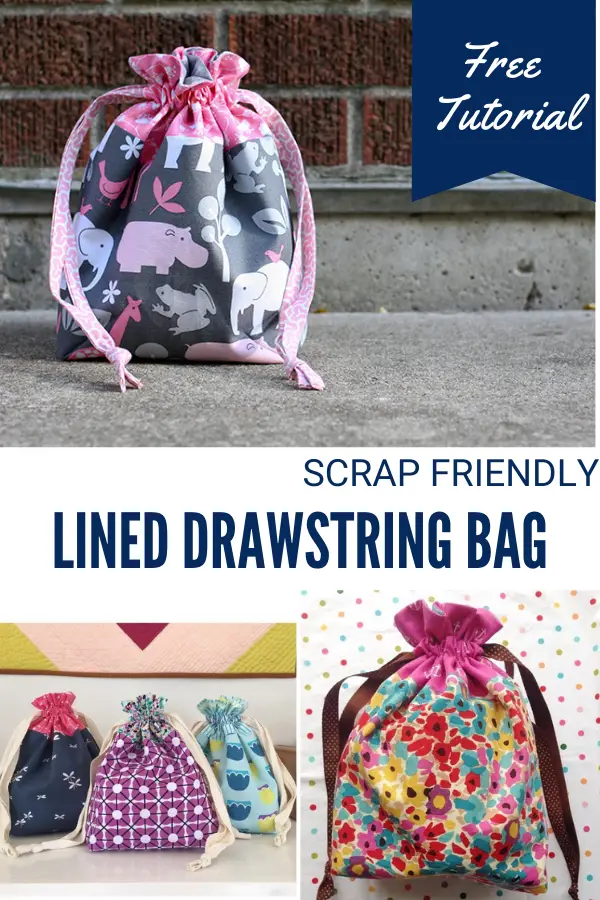 These bags are fat-quarter friendly; they only use three fat quarters (plus twill or fabric for ties). You might be surprised with how much they hold. We recommend using them as a gift themselves or as a diy gift bag, great for reusable wrapping.
Love easy to make scrap-friendly projects like this? Be sure to sign up for our newsletter and have them delivered directly to your inbox.
The gussets in the bag give it shape and structure, but don't let them intimidate you. They are easy to sew! A lined drawstring bag is a very beginner-friendly project. For even more structure use lightweight interfacing on the exterior fabrics of the bag.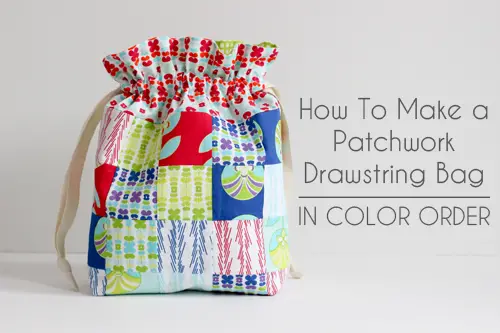 Once you get the hang of the traditional drawstring bag, it's time to have even more fun. This patchwork drawstring bag uses up even more small scraps.