Storage that's portable makes organizing even more versatile. When the last thing I actually want to do is declutter, I turn to a cute project that might at least make the organizing more interesting.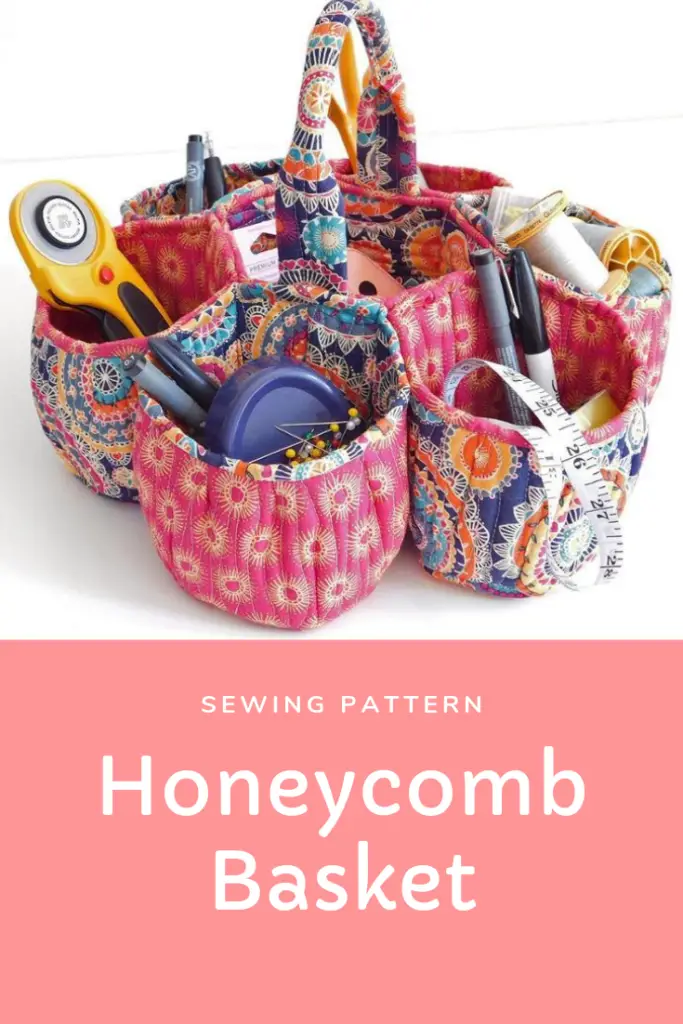 Need a gift for a college student? The honeycomb basket would perfect for transporting beauty products to the dorm bathroom.
We would recommend the Honeycomb Basket for a more advanced sewist, but once you feel comfortable with a few skills, you are ready to tackle this creative project. Basic skills necessary include quilting, hand sewing, sewing darts, and sewing a curve.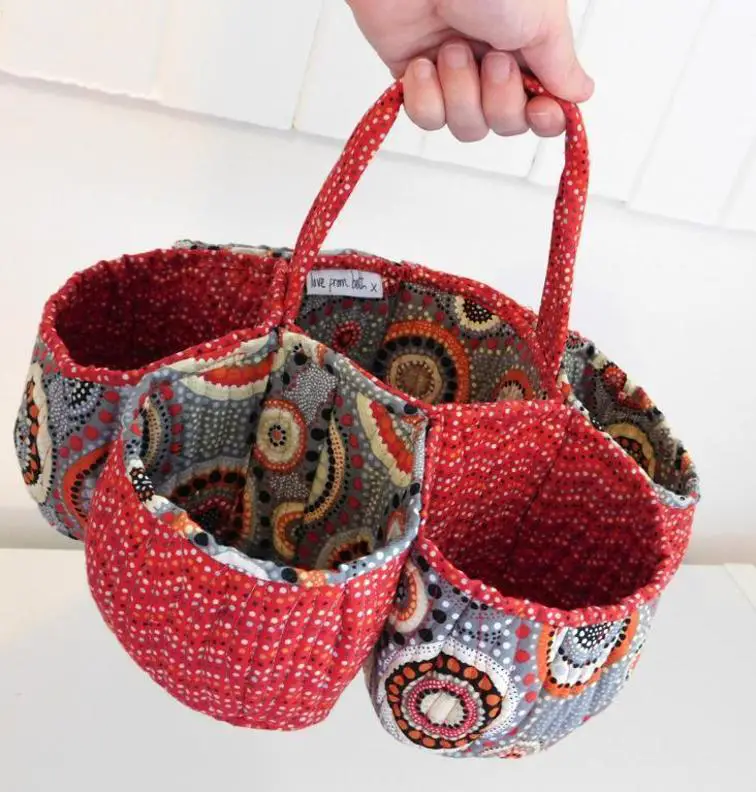 Bring out those pastel scraps for a fun Easter basket design. Or, check out FlossieBlossoms rainbow edition.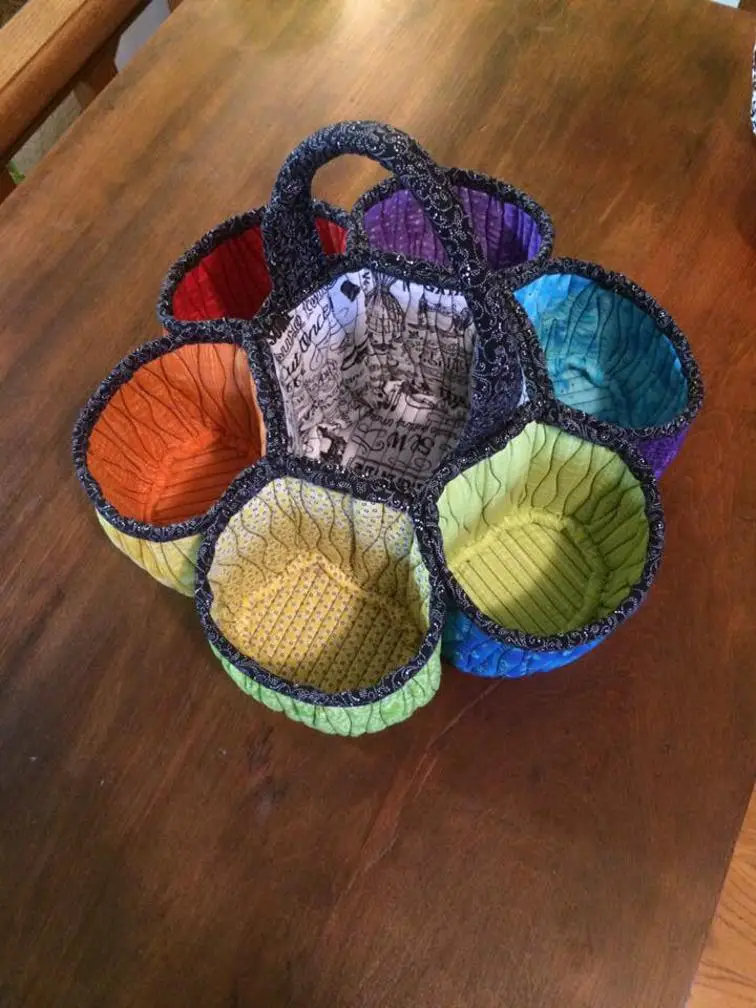 As quilters, we know storage for all of our sewing tools is important. Why not make it beautiful too! The finished honeycomb basket size is 5″ (13cm) high (without handle) x 14″ (36cm) wide.