DIY Tassel Pillow Tutorial
A traditional home decor pillow just got an upgrade. Add the tassel trend to a pillow front to spruce up your space!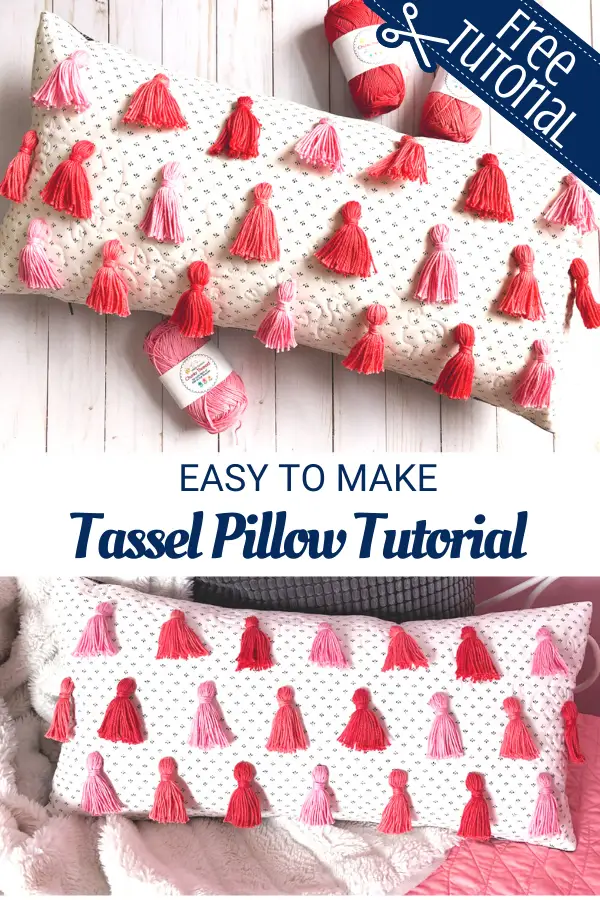 The playful tassel design for this pillow will look good in any room. We think teens and those looking to decorate a dorm room will especially love this decor pillow.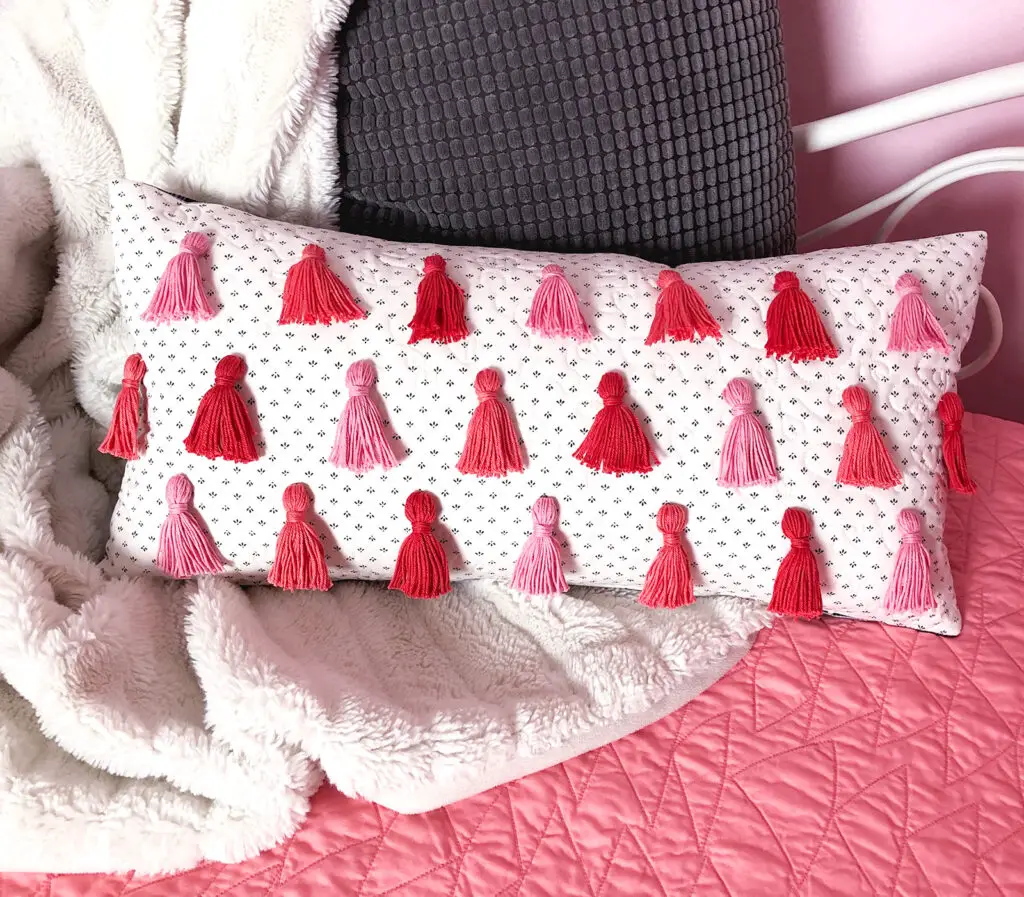 Coordinate the yarn tassels with any room theme or keep the pillow completely neutral. We love the idea of a solid pillow with the same color tassels. Let those tassels really shine by adding texture and intrest.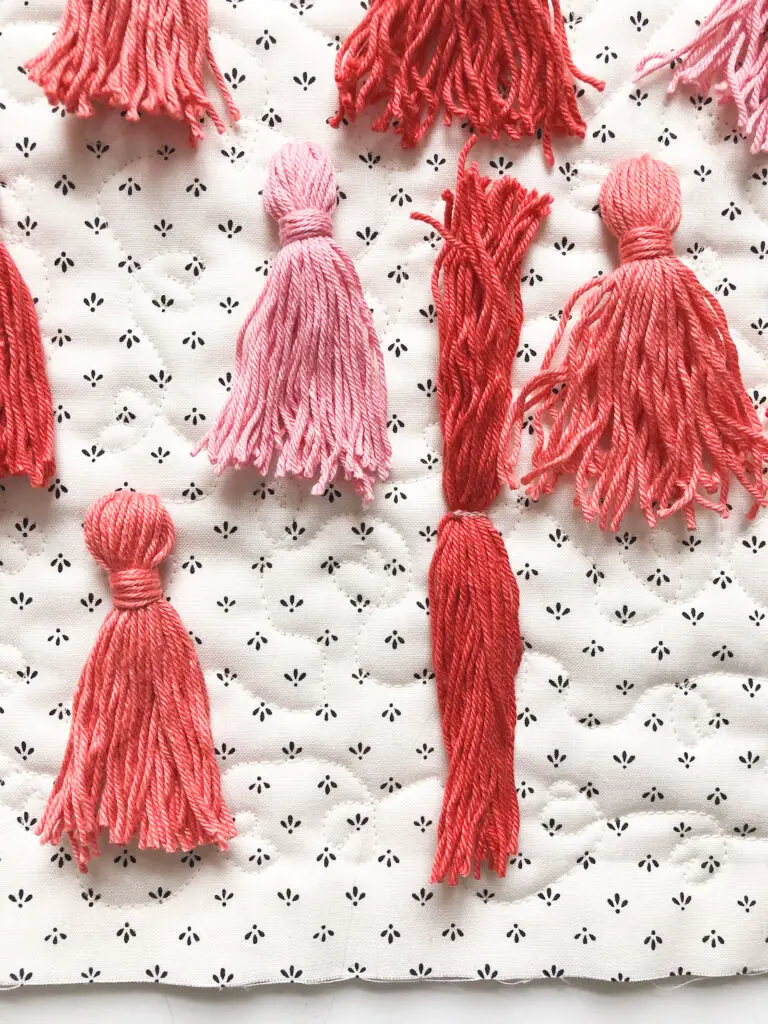 The method used for attaching the tassels ensures they remain secure. Pick your own pattern and position for placement. Every tassel pillow will be unique.
Supplies:
Start with your pillow form. The one used here is a 12″ X 24″ pillow.
Fabric for pillow front and back*. This will need to be the size of your pillow form, plus 1″- so in this case, two 13″ X 25″ pieces.
Zipper- no shorter than 5″ less than the size of the pillow form
Chunky Thread or yarn in the tassel colors you would like.
Batting or fusible fleece for the pillow front
Erasable marking pen for marking tassel locations
Take a look at the video tutorial below for creating a hidden zipper pillow cover. Have fun adding tassels to your pillow design!