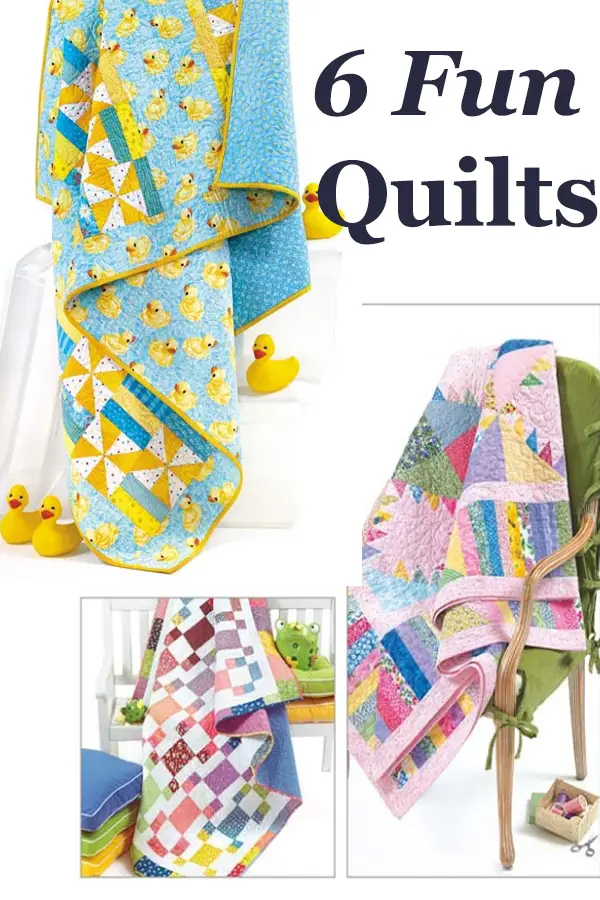 Are you looking for new ways of creating something that looks amazing and can keep you warm? Maybe you are searching for new ideas on how to decorate your bed? We are happy to inspire you with these lovely designs for creating your own quilts. With quilting, you can make bed coverings, art quilt wall hangings, clothing, and a variety of textile products. You can also produce different effects depending on the chosen pattern.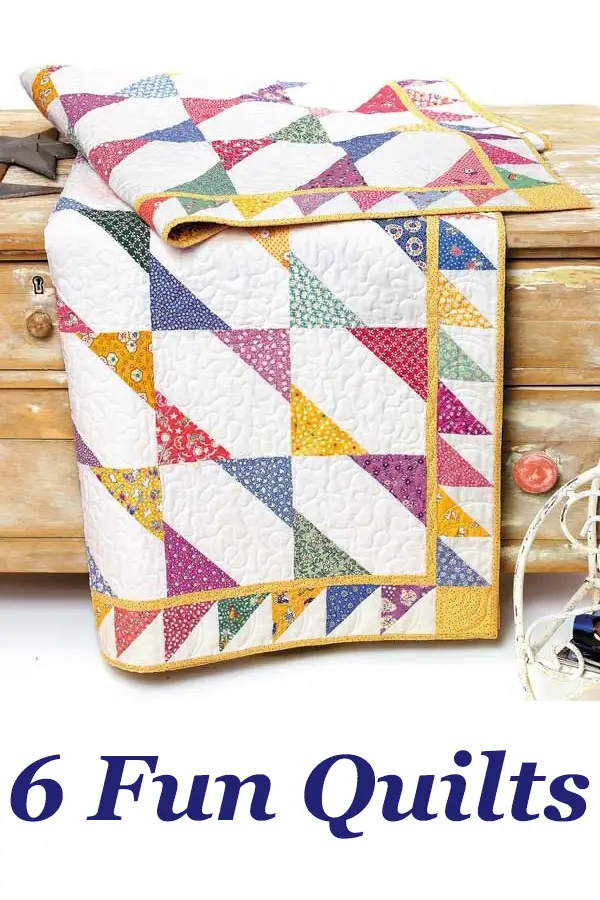 To add a quilt to your bed as beautiful decor, make sure the bottom of the quilt falls below the mattress and the top of the quilt is folded over at the top. Then fold the sheet over the top of the quilt and tuck in at the sides of the bed. Your bed will look very comfortable, you will never want to leave the bedroom!
The 6 quilts ideas that you can choose from, or make all of them, are:
Blushing Bouquet,
Quack Me Up!,
LeapFrog,
Star Search,
Pink Lemonade, and
Orange Slices.
The best fabric to use for your quilts is weight cotton, a high-quality fabric that is considered to be the best choice for quilting.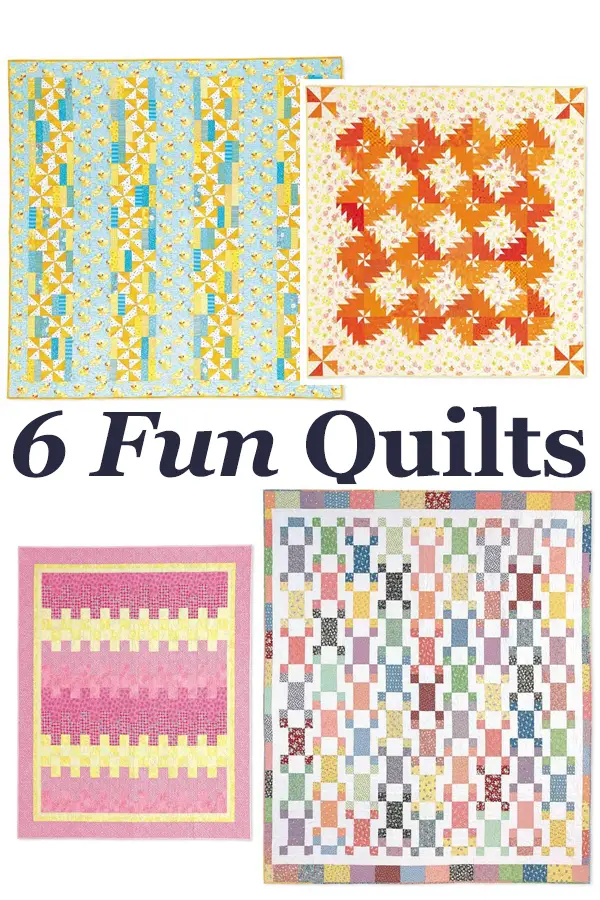 Are you ready to create a scrappy star quilt using simple blocks and triangle squares? Maybe you can make quilt covered in yellow rubber duckies that your kids will enjoy? You will definitively find a quilt in this collection that's perfect for you, or as a present for your dear ones.