Hexagon Fabric Tray Tutorial
The Hexagon Fabric Tray is a little DIY fabric tray perfect for organizing small items. It measures 3 inches across the base at the widest point and 4.5 inches across the top at the widest point (from tip to tip). Fabric trays are perfect for scrap busting as well as housing jewelry, bobby pins, or hair ties. The hexagon fabric tray would also be useful in the sewing room to hold buttons, pins, wonder clips and bobbins.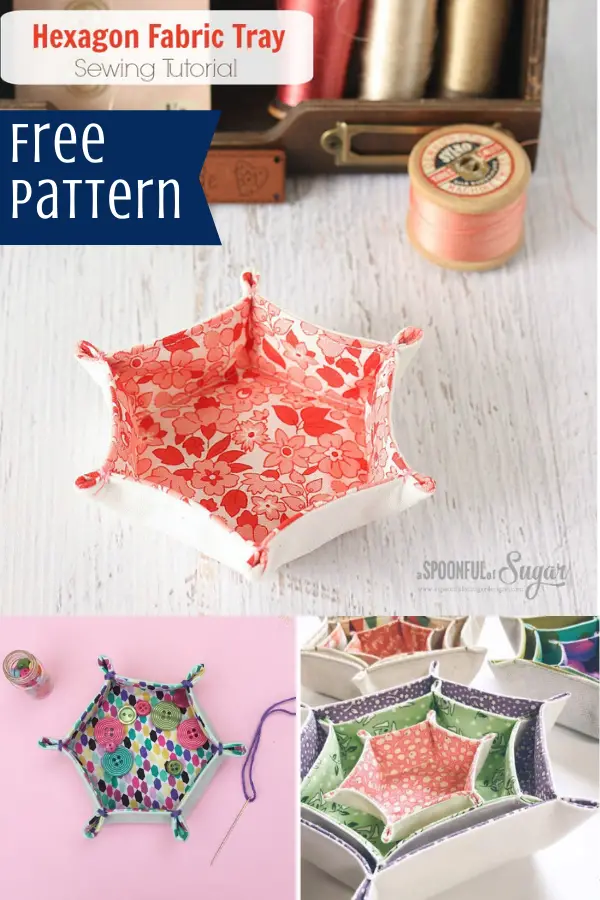 A Spoonful of Sugar provides you with a free template to create the 3″ fabric tray, but have fun customizing them in whatever size you like. We adore this nesting stack!
Utilize the outer edge of the tray for fabric clips and fill the interior with pins for handy access during sewing projects. You'll find plenty of ways to use this extra storage.
Projects that require minimal supplies and sew up in under 30 minutes are ideal to squeeze in between larger, time consuming sewing projects.
Use your fabric tray-making skills in the game room too! Your dice games just got an assist with noise reduction and barriers for wayward dice. The snap corners in the video tutorial below allow you to store the tray flat in the game cabinet when out of use.