Herringbone Pincushion Tutorial
Pincushions come in all shapes and sizes. While the shape of this pincushion may lackluster, the herringbone design more than makes up for it!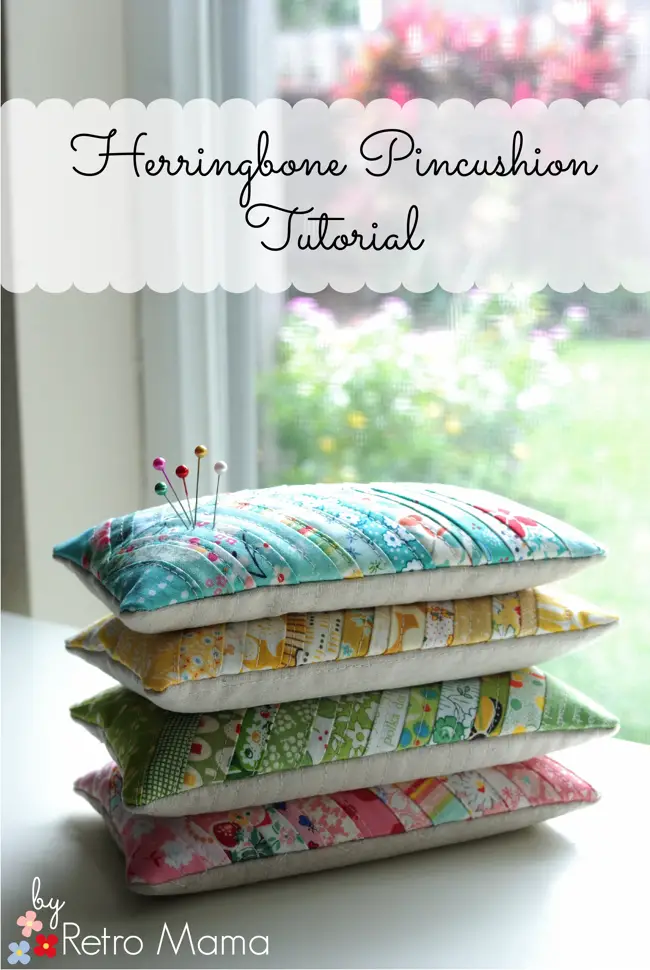 We love this design for using up the narrowest of scraps! Mixing up strip widths yields an extra scrappy look!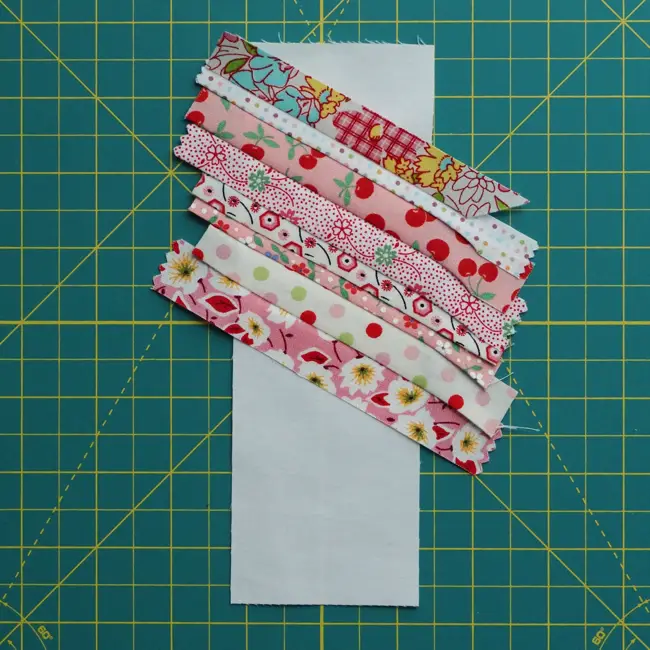 The step by step tutorial from Retro Mama makes a seemingly complicated herringbone pattern simple to sew. Grab your scraps and stitch a few!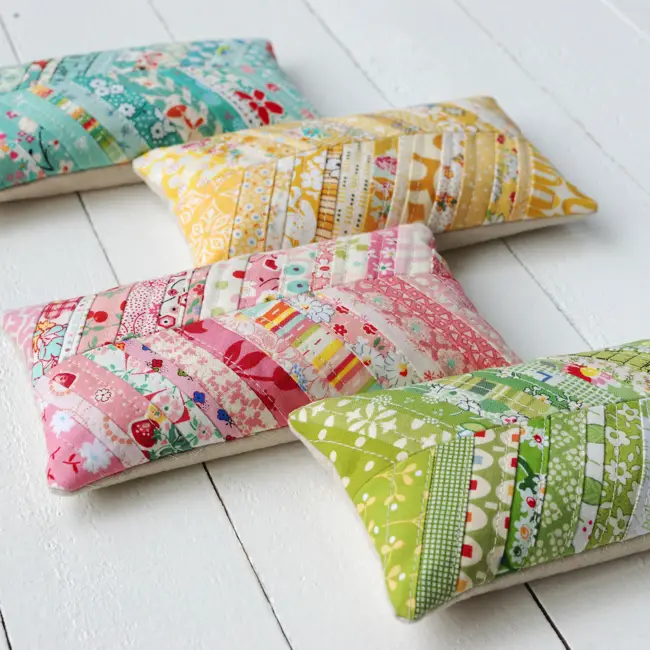 Why not stitch one up as a doll pillow for a daughter or granddaughter?
Materials
Muslin, cotton voile, or solid quilting cotton rectangles for foundation piecing
backing fabric
cotton batting scrap
basic sewing supplies
Head over to Retro Mama for the full tutorial, we promise, you won't be disappointed!